Un mariage dans la pampa au Portugal
Véronique & Romain // Tomar, Portugal, 2015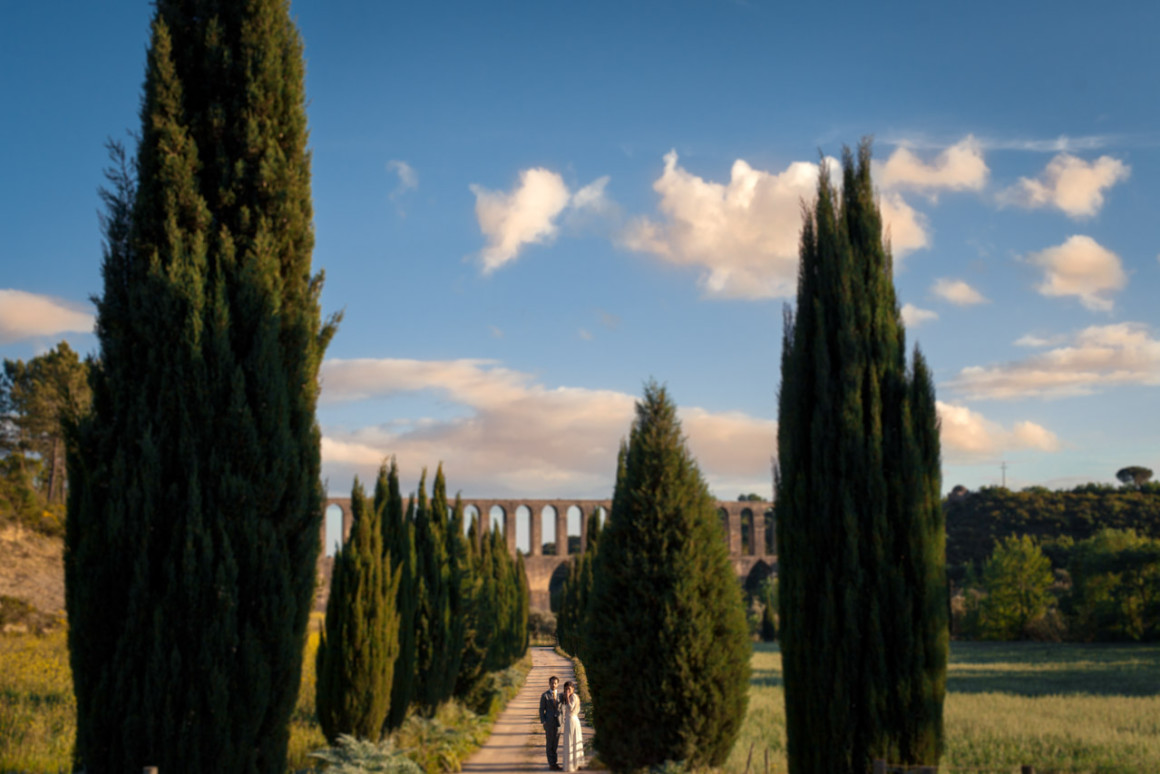 "On ne connaissait pas personnellement Chloé, mais on suivait déjà son travail sur internet. On était heureux de la rencontrer, c'est une belle personne. On s'est vite entendus. Elle est discrète, elle s'est très bien mêlée à nos invités.
Elle essaie de capter les moments drôles et elle fait des portraits touchants des anciens. Quand elle prend son appareil, on oublie sa présence. On avait peur des mises en scène trop figées, trop « traditionnelles », mais elle ne mange pas de ce pain là.
Elle a réussi à embellir un endroit qui payait pas de mine : le salon de coiffure. On ne sait pas comment elle fait, mais elle arriverait à rendre cools des photos de mariage dans un supermarché Lidl.
Quoi qu'il en soit, Chloé met beaucoup d'humilité dans son travail. Lorsque l'on consulte les photos qu'elle a fait de notre mariage (sur le vif), on comprend rapidement ce qui se passe. Elles sont très très narratives. Elle rit avec nous, elle s'intègre complètement à toutes les situations. Avec la distance qui s'annule, tout le monde est à l'aise.
Avant le jour j, elle cherche à en savoir plus (qui ? quoi ? comment ? où ?). Elle se base sur son expérience pour donner des petits conseils, pour que ça se passe le mieux possible. C'est exactement ce qui s'est passé."
« We didn't know Chloé personally, but we had already been following her work on the internet. We were glad to meet her, she's a beautiful person. We quickly got along. she's discrete, and she was mixing with our guests really well.
She tries and catch the funny moments and makes touching portraits of the elderly ones. When she takes her camera, we forget she's there. We feared very staged and fixed photography, which are too "traditional" for us, but this is not her thing either.
She managed to beautify a place that didn't look like much : the beauty salon. We don't know how she does it, but she would manage to make wedding photography in a Walmart supermarket look really cool.
Be that as it may, Chloé puts a lot of humility in her work. when we look at the pictures she took at our wedding (candid photos), we quickly understand what happens. They are really narrative. She laughs with us, completely fitting in any situation. We forget the professional distance, and everybody is cumfortable.
Before the d-day, she tries to know more about the wedding (who ? what ? how ? where ?). She uses her experience to help with some advice, so that everything goes as well as possible. And this is exactly what happened. »