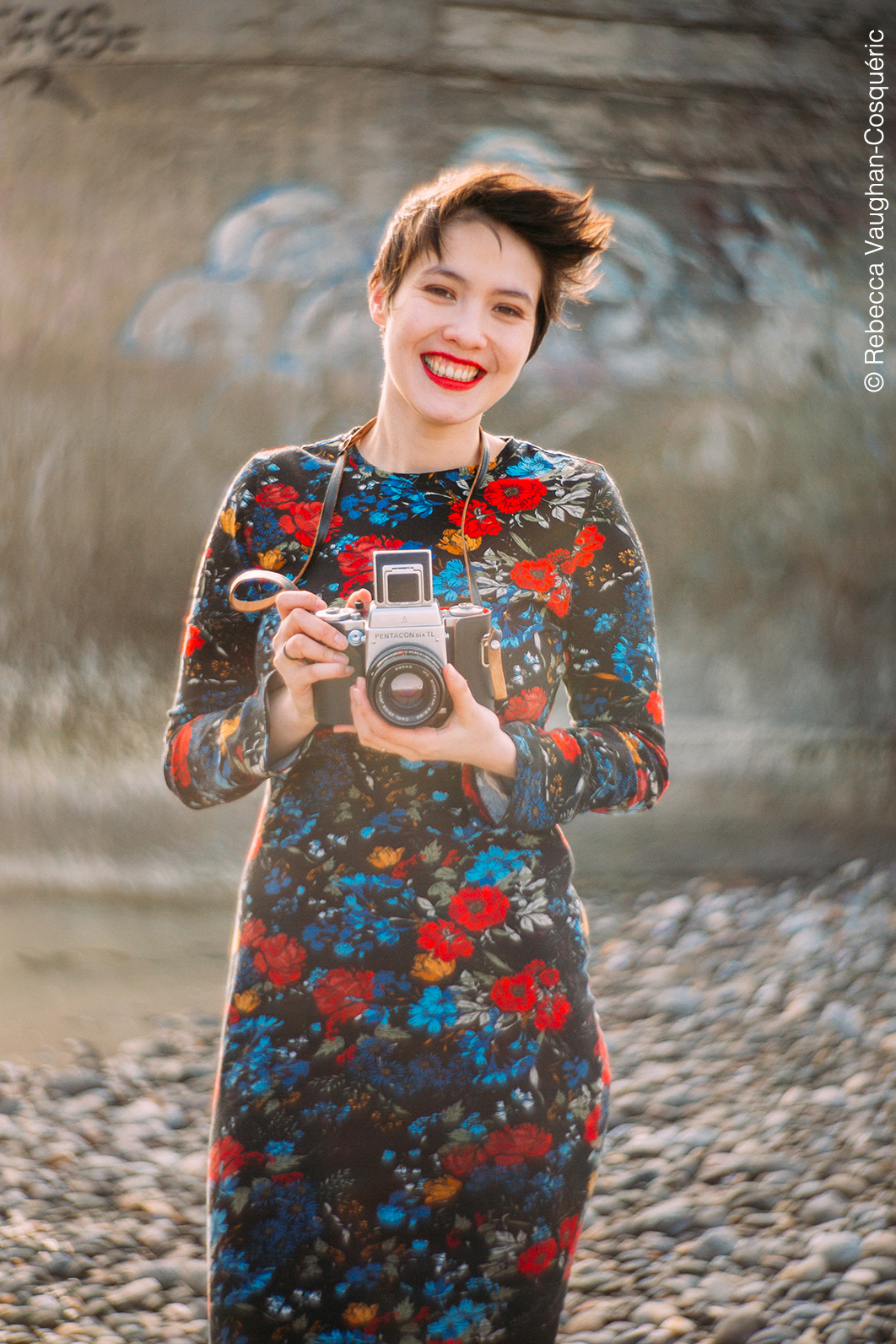 Clients
Press : Grazia, madmoiZelle, Phosphore, Géo, Le parisien, Japan Lifestyle, Ouest france, Spirou, Bodoï, Fémina, Le point, Fluide.g, Bisou, Création photo, Sciences et vie, Aaarg. […]
Édition / Publishers : Dupuis, Delcourt, Soleil, Rue de Sèvres, Les Éditions du détour, Ankama, Gulfstream, Le Lombard, Warum, Vraoum, La Boîte à Bulles, Flammarion. […]
Écoles / Schools : Alliance Française, American business school, Epita, Epitech, Esme Sudria, Etna, Ics Bégué, Ionis stm, Ionis tutoring, Ipsa, Isefac, Iseg, Isg, Isth, Sup'biotech, Moda Domani Institute. […]
Corporate & events : Givenchy, Guilde Française des scénaristes, Mairie du 10ème arrondissement de Paris, Reflets de France, Cabinet d'avocats Orrick Rambaud Martel, avocats indépendants (independant lawyers), Akzo Nobel, Opega, Dekra, Teads, Swing, Mindshare, Erborian, Galerie Daniel Maghen, Galerie Napoléon, 9e Art Exhibitions, Compagnie Bouche à Bouche. […]
Autres / others : madmoiZelle, Golden Moustache, Ivan avec un i, Maxime Musqua, Poboy, Centaure, Ernest & Cassie, CoWork Crèche. […]
Chloé Vollmer-Lo, photographe freelance
Atypique & bienveillante
Ci-dessus, j'ai choisi de me décrire comme une photographe « atypique et bienveillante ». J'ai choisi ces deux adjectifs car ce sont mes clients qui les ont d'abord utilisés pour me décrire. Et ça m'a émue à chaque fois. Parce que ça sonnait vrai, et que ça faisait écho à mon parcours en tant que photographe.
J'ai commencé à faire de la photo au lycée, comme remède contre l'ennui. J'ai rapidement découvert le pouvoir incroyable que les images avaient sur mon entourage : elles les rendaient heureux.
Et par rebonds, elles me rendaient donc heureuse aussi.
Alors, j'ai continué.
Mon bac en poche, j'ai suivi deux ans de prépa littéraire, puis un master d'études théâtrales.
Pendant ce temps, je n'ai pas arrêté pour autant de photographier tout le monde, partout, tout le temps. Et mes premiers contrats me sont tombés dessus, à 20 ans, alors que j'étais encore en plein milieu de mes études. J'ai mené ces deux activités de front, et en ai aussi profité pour rédiger des mémoires sur les liens entre théâtre et photographie.
Depuis 2008, je sillonne donc la France (et occasionnellement le monde) avec toujours cette même mission en tête : que mes photos fassent du bien.
Quand on me demande ce que je photographie, je réponds « des personnes ». Ce qui est vague, mais pourtant tout à fait exact.
Mes clients sont aussi bien des particuliers, que des magazines ou des entreprises… Mes images sont des portraits posés, ou des moments de vie attrapés sur le vif.
Le seul fil rouge, la seule ligne de conduite nécessaire, est l'enthousiasme. Et l'envie, toujours, que mes photos fassent du bien, ne serait-ce qu'à une seule personne.
P.S : J'ai également créé la rubrique photo chez madmoiZelle .
Chloé Vollmer-Lo, freelance,
Atypical & benevolent photographer.
I chose to describe myself above as an « atypical and benevolent » photographer. I chose these two adjectives because my clients first used them to described me. And it moved me each time. Because it felt real, and resonated with my journey as a photographer.
I began photography when I was in High School, as a cure against boredom. I quickly found out that my images had an amazing power on my loved ones : they were making them happy.
And, as a result, they made me happy too.
So, I persisted.
After graduating from high school, I went to litterary « classes préparatoires » (french stuff) during two years, and afterwards pursued a master's degree in theatrical studies.
Meanwhile I didn't stop shooting everyone, everywhere, all the time. And my first comissions came in, when I was 20 and still in the middle of my academical studies.
I continued both activities at the same time and took advantage of this situation to write masters' essays about the links between photography & theater.
Since 2008, I've been travelling across France (and sometimes even worldwide) always with this same mission in mind : that my photos should make people feel good.
When asked what kind of pictures I'm shooting, I usually answer « people ». Which is quite vague, yet absolutely correct.
My clients are individuals, magazines, businesses… I shoot staged portraits, or candid moments in life.
The only red wire, the only guideline, is enthousiasm. And, always, the hope that my photos will make someone – even if it's only one person – happy.
P.S : I also created the photography rubric for madmoiZelle .
En bref / In short
Je vis à Paris, et aussi un peu à Quimper // I live in paris (and sometimes in Quimper), France.
Je travaille là où on m'appelle. // I work wherever I'm asked to.
Professionnelle depuis 2008 // Professional since 2008.
Statut auteur enregistrée à l'Agessa + micro-entreprise pour la partie « photographie sociale. // Business declared at Agessa (as an author) + micro-entreprise for « social photography ».
Français langue maternelle // French : mothertongue.
Anglais courant // English : Fluent.
Espagnol & mandarin basiques Spanish & mandarin : basic skills.
Expositions / Exhibitions
2016 Collective : « Be an explorer » @ Hong Kong
2014 Perso : « Novembre à Ebisu » @ Festival du Film Asiatique de Tours
2010 Collective : Miss Buffet Froid à Volonté
2009 Collective : « Crucifix » @ Angoulême
2008 Perso : Mises en scène //vs// Mises à nu, @ Carpe diem, Paris 1.
Cameras / Appareils photo
Canon EOS 5D Mark III (x 2)
24-70mm f/2.8 L
24-105mm f/4.0 L
35mm f/2.0
50mm f/1.4
85mm f/1.8
YongNuo 568 EXII
YongNuo 560 III
Canon 430 EX
. . . Matériel argentique, équipement de studio, et plein d'autres gadgets.
. . . Analog stuff, studio gear, and many many many gadgets.
Contact
/! Je serai en vacances du 19 octobre au 4 novembre, mais je répondrai à vos messages dès mon retour. // I'll be enjoying my holidays from October 19th to November 4th, I'll answer your messages as soon as I'm back.
Futur•e•s marié•e•s, c'est par ici !
Je serais ravie que vous partagiez votre enthousiasme (et votre board pinterest) avec moi. J'ai hâte de vous rencontrer !
Devis et autres demandes
Pour toute demande de devis et/ou d'information, vous pouvez remplir ce formulaire, je vous répondrai au plus vite !
Brides and grooms to be, this way !
I'd be glad to share you enthusiasm (and your pinterest board) ! I'm looking forward to meeting you !
Estimates and other requests
If you want an estimate or some information, you can contact me using this form, I'll quickly send you an answer !
Et pour du tout frais…
And for some fresh news…